Our Story
We're transforming what it means to turn your dream home into reality.
Founded in 2018 by a design-centric duo, Urban Mood holds the belief that quality furniture can be made affordable to everyone, from all walks of life. 
With designs that honour the past and embrace the future, we stand by our mission to create pieces that will be enjoyed for years to come and are always looking for ways to innovate from existing designs.
Driven by our passion to turn every customer's dream home into a possibility, our mission is to create original, timeless and quality furniture that will last a lifetime.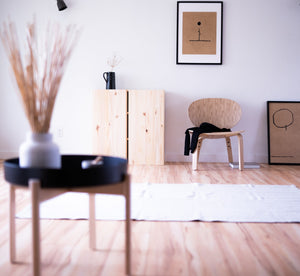 We work with trusted factories and enforce strict quality measures to ensure every piece of furniture is produced to satisfaction.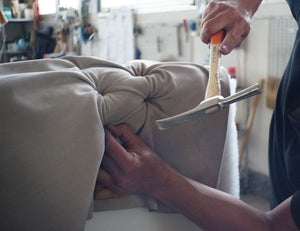 Our team of experienced professionals is committed to answering any questions you may have, and to assist you in finding the perfect pieces that will inspire you in your daily life.
At Urban Mood, we promise you convenience, affordability, and furniture pieces from every interior style, all from the comforts of your home. We handle the rest.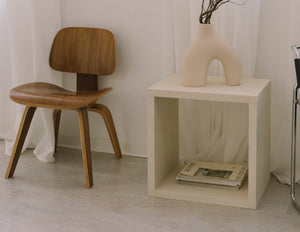 ★★★★★

I have been searching for the perfect sofa for my bto flat for so long and I'm so happy to stumble upon their listing 🥰 Quality, comfortability, colour is sofa and everything else is 10/10. Customer service is 11/10 ❤️ Super happy with my purchase and I hope to deal with you guys again ☺️

tipsywens

VOGEL Modular Sofa
★★★★★

Once again they do not disappoint! Bought my second purchase from them which is a circular mirror placed above my drawer. Looks super sleek and adds a nice touch to the guest room! Service is on point, delivery was prompt! Highly recommended!! Will definitely purchase again!

carolinakumala

JENSON Round Wall Mirror
★★★★★

The set was carefully delivered in bubble wraps. It turns out to be beautiful. The wood and paint quality are great! The table and chairs are sturdy. The surface is smooth and even. The table is a bit lower than my old one but it is easier for young children to reach. There is no strong chemical smell like those furniture from Lazada. The seller is very responsive and pleasant.

nminhle

ARTE Japandi Dining Set
★★★★★

Excellent customer service and delivery! Frankly, I was nervous ordering a large living room couch without first getting to look/feel in person. The actual item definitely exceeded my expectations :) Do take note of production lead time before you order. Their items are definitely worth the wait!

pennylope

PARADIS Velvet Sofa
★★★★★

Amazing product selection and what really impressed me is their customer service. Absolutely top notch and worth every dollar o paid and the price is still so affordable as well. Highly recommended

fuscent

NYRA Sintered Stone Dining Table
★★★★★

I bought a beautiful makeup wardrobe for my daughters. And they love it very much. The product and installation process was smooth. And the item looks solid. Worth the wait! Not to mention it, the customer service is top notch. Recommended seller! ☺️

Firzie

LUSTER Mirror Cabinet
★★★★★

Although they do not have an actual showroom but the customer service is very responsive. Item received in good condition too, definitely value for money

vicwwj

CAVA Sintered Stone Dining Table
★★★★★

Bought a floating tv console and a coffee table from them Product - great Customer service - great, patient,accommodated to customer request and very polite & friendly Delivery - great (informed customer when reaching and also friendly &helpful) Overall 👍👍👍👍👍

uniquelyurs

YVES Floating TV Console
★★★★★

I love the shape of the correll mirror!!! It's unique and mimicked a rising sun when placed on my ledge. The effect is so pretty. Thanks to the wonderful Erin who helped me customise it without led as I didn't install a powerpoint in my bathroom. The border still adds a nice touch!!! The customer service from Erin was nothing short of amazing. And we had fun filled convos. Thank you so much!!! 😍😍😍

veeveenne

CORELL LED Wall Mirror
In The Press